Before the trip we contacted many restaurants by phone and email.
We like talking to someone on the phone so we can ask specific questions and get a feeling of their knowledge and understanding of food allergies.
A trip to Vegas would not be complete without dining off the strip at Thailicious Authentic Thai & Vegan with our good friends from Hawaii, Dave and Beth who now live in Las Vegas.
Thailicious serves many guests with food allergies, using clean and sanitized pans for their dishes. Along with their regular menu, they also have a large vegan menu.
The safest place we found in Las Vegas was South Point Hotel Casino & Spa, thanks to Asst. Executive Chef Keith Norman.
Chef Keith is committed to serving guests with food allergies and provides ongoing training to all staff members in every food establishment on property.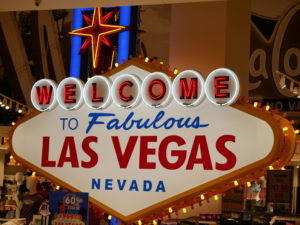 This past weekend we dined our way around Las Vegas seeking out the most allergy-friendly restaurants. We were very excited about the awareness all the restaurants we visited had around food allergies.
It wasn't that long ago, while working at Walt Disney World and on a benchmarking trip to Las Vegas, most restaurants plain and simply said they could not accommodate food allergies. We visited some of those same restaurants again and were excited to see that they now acknowledge guests with food allergies.
Eating out with food allergies can be all too stressful. Check out our Vegas adventure and our one "outstanding" find, as we save the best for last……