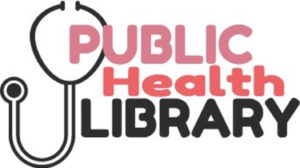 We're so glad to have you here for strategies for taking control of your health!
Jennifer McGregor is a pre-med student who co-created Public Health Library to write about health and wellness topics and to create a forum for sharing reputable health and medical information.
In this week's post, Jennifer shares how you can take control of your health. Her strategies are great for everyone, including those with special needs.
With the new year in full swing, let's rejuvenate!
Jennifer has a passion for helping those with special needs.
Over 56 million people in the United States have a disability.
Did you know asthma and food allergies are considered disabilities under the Americans with Disabilities Act (ADA)?
It is also estimated that 1 in 3 school children have a disability.
Health and wellness, it's for everyone!
Control of Your Health: Strategies for Those With Special Needs
By Jennifer McGregor
Self-care
Disabled individuals sometimes find it more difficult to stay healthy than those who are not disabled.
There are self-care strategies you can practice every day to stay healthy, remain active and stay mentally sharp.
Keep up a regular, weekly schedule of physical activity to maintain good cardiovascular and pulmonary health, and be sure to eat healthy foods, emphasizing the five basic food groups. Avoid junk food and limit your intake of salt, sugar and processed foods.
Don't use tobacco products, drink alcohol only in moderation, use prescription medications wisely, and schedule regular checkups with your physician.
Don't neglect the need to socialize; keep in close touch with family and friends, making liberal use of social media if it helps connect you with those who are closest to you.
Exercise
The Center for Disease Control recommends that all adults, including those with disabilities, get at least two and a half hours a week of moderate aerobic exercise, a minimum of 75 minutes per week of vigorous aerobic workouts, and an hour of muscle-building exercise.
Doing so will not only improve key physical functions such as heart and lung performance, it will also help maintain your independence and lessen the chances of contracting disease or developing mental health problems.
People with special needs should always consult with a doctor and carefully tailor their workouts based on exercises they're capable of performing. Talk with your doctor about the kinds of physical activity that are safe and appropriate given your disability. Remember, the most important thing is to avoid inactivity, and bare in mind that some exercise is better than none at all.
Begin slowly and build gradually, exercising a minimum of 10 minutes per session and increasing slowly over a period of several weeks. As you feel able, watch for opportunities to increase your level of physical activity in ways that are convenient and fit within the scope of your daily activities.
Walking, resistance band training, yoga (or chair yoga), and wheelchair basketball are just some opportunities to bolster your workout routine and get a good mix of cardio and muscle-strengthening exercise.
Consider incorporating a regimen of isometric exercise that can be especially beneficial for individuals who are wheelchair-bound, and try chair exercises if you're in a wheelchair or have limited mobility.
Indoor air quality
Healthy indoor air quality is also an important factor in one's overall health. A home rife with allergens, VOCs and other pollutants can create or aggravate respiratory problems and lead to chronic illness.
Use a high-quality air purifier with a HEPA filter. Though an air purifier can't remove 100 percent of all airborne contaminants, an air purifier can make a significant difference in the air you breathe every day. Before making a purchase, be sure to read guides and reviews online.
Manage your health care
Remember, your health is a partnership between you and your healthcare providers. It's important to maintain an active role in your own care, so ask plenty of questions and talk candidly with your doctor about any concerns you might have.
Don't be afraid to address specific concerns about the care you're receiving so your physician can allay your fears or make any necessary changes to your treatment. If you require therapeutic care, be diligent in your research, and find local care providers with whom you're comfortable and who come highly recommended. Check ahead to ensure there's adequate access, such as a wheelchair ramp and elevators.
Make sure you have any questions and concerns clearly in mind going into an appointment; write them down if you need to so you don't forget them.
If necessary, bring your health records along and anything that might be helpful to your healthcare provider. Think through the logistics of your situation and let your provider know ahead of time if any special arrangements will be necessary to accommodate your visit. Finally, feel free to write down what the healthcare professional says so that nothing is forgotten.
Having a special physical need doesn't mean you can't take control of your own health and manage the care you receive. Look for ways to integrate exercise into your daily routine, and pay special attention to self-care needs.
Remember, a disability shouldn't render you unable to live a well-rounded, healthy and fulfilling life.
Click here to learn more about Jennifer's Public Health Library.