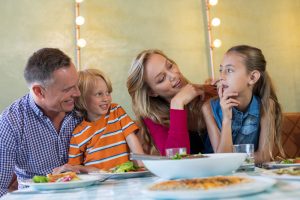 While working at Walt Disney World Resort as Manager of Product Development and Special Diets, I encountered many families of children with food allergies and intolerances, and learned from them the challenges they face.
If preparing food at home isn't challenging enough, dining out is a daunting task. At least at home, you have control over what you purchase and how it's prepared – but when dining out, you are in the hands of the restaurant staff.

Before choosing a restaurant, pick a cuisine that suits your special diet. If you're sensitive to gluten and dairy, you may want to steer clear from Italian restaurants. Chinese cuisine is too dangerous a choice for those at risk of anaphylaxis due to peanut, nut, sesame or shellfish allergies. These are staples in Chinese cuisine, so the risks of cross-contact and mistakes in the kitchen are high.
After choosing a restaurant, call ahead and ask to speak with the chef or manager. If the chef or manager isn't available, ask for a name and the best time to call back.
When you talk with the chef or manager, ask these 7 questions. Your life could depend on it.
1. Are you willing to accommodate my special diet?
If the answer is yes, provide more information about your food allergies. Make sure they understand the severity of your allergies or intolerances.
2. Do you have a food allergy policy and training in place?
How often do you train your staff? This is important because there is constant employee turnover in the food service industry. You don't want a new employee who hasn't been properly trained handling your dietary request.
3. Do you prepare foods for customers with food allergies often?
If the restaurant is not used to serving customers with food allergies, think twice before dining there.
4. Do you have a separate area to prepare foods for special diets?
Ask whether separate cutting boards and utensils are used for preparing meals for special diets. Do they have separate cooking equipment such as fryers, toasters, and saute pans?
5. May I review your recipe book or ingredient list?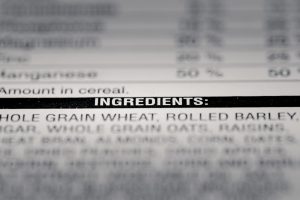 A recipe book is common in most, if not all kitchens. These books are often updated when recipes are changed so the information is usually accurate. Be on the alert for hidden ingredients. Ask to review the labels of any commercially prepared sauces that might be used in meal preparation. As a rule, it's best to order simply seasoned meats and vegetables.
6. How will the meal be prepared and cooked?
Let the chef know what you or your child usually eats. This will make it easier for them to provide you with a safe choice. Ask them to explain how they will prepare and cook the meal – this will clue you into whether or not they "get it". Don't eat at a restaurant unless you're sure the chef or manager understands your request.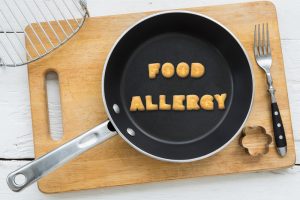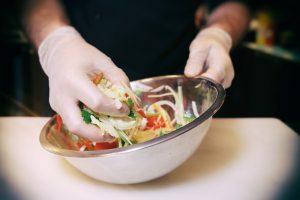 7. Will you be at the restaurant when I arrive?
You don't want to take a chance that information may be passed on to someone else incorrectly. When you arrive at the restaurant, it's best to talk to the same chef or manager you spoke to on the phone. Plan on having an early meal. The best time to dine at any restaurant is during the first hour of a service period. The staff is more alert and attentive and the kitchen is much cleaner.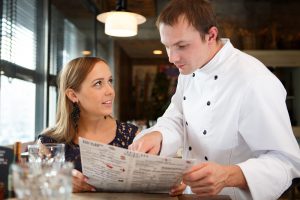 In closing, if you do your research, talk to a chef or manager about your dietary request before arriving, communicate your needs with the staff at the restaurant and review your meal before taking your first bite, you and your family should have a magical dining experience.
Bon appetit!