Have food allergies, intolerances or special dietary needs?
We're here to inspire, inform and support you!
Your Allergy Chefs are devoted to providing tips, guidance, and resources if you, or someone you love, are coping with food allergies or intolerances.
We're here for you … because we're one of you. We face many of the same challenges, frustrations and dietary restrictions.
The good news: based on our extensive backgrounds in the culinary arts, we've found solutions. Sound, satisfying and successful solutions that work!
They're working for us – they can work for you. We're here to offer tips, support, and inspiration that can make a positive difference in your life.
At Your Allergy Chefs, you'll discover…
Delicious recipes for meals everyone can enjoy — not just those with food allergies
Practical cooking techniques and how-to's
Tips for converting your favorite recipes into allergen-free recipes
Helpful advice on navigating the restaurant scene with food allergies
Valuable resources for useful products
Guidance on setting up an allergy-friendly kitchen at home
Expert interviews with top allergy-savvy industry professionals
Personal advice addressing your issues/concerns
Our Journey: From Walt Disney World to Your Allergy Chefs
In Joel's role as Culinary Development and Special Dietary Needs Manager for Walt Disney World Resort, he was responsible for developing the food allergy and special diets program for Disney properties worldwide and Disney Cruise Line.
Having been a chef and culinary instructor, Joel was the ideal expert for this position. He has lived with milk and gluten sensitivities since his teens.
Mary has been in pastry most of her life. In fact, she was pastry chef at Disney's Contemporary Resort for ten years. Imagine her surprise when three years ago she was diagnosed with Hashimoto's thyroiditis. She had to immediately give up gluten and dairy. Mary was also diagnosed with soy, peanut, and almond intolerances.
Want to know more about Joel and Mary's professional background and expertise? CLICK BELOW!
Giving Back / Sharing Our Good
Through our coaching services, we are thrilled to be donating 10% of all sales to organizations that support those with food allergies and intolerances!
How Can We Help You?
Between them, Joel and Mary really get the challenges you face when it comes to allergies and food intolerances. They know what works and have tons of tips to share with you to make life easier – and eating more fun!
They also understand that everyone is different. What's good for you may not work for your partner – or your child. So, they invite you to contact them with your questions – and suggestions. YOUR ALLERGY CHEFS are here for you! Contact us today to share your story … and get the support you need.
Professional Praise for YOUR ALLERGY CHEFS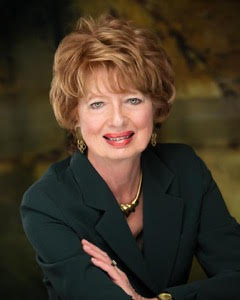 Carol Fenster
Author of nine cookbooks, including the most recent, Gluten-Free Cooking for Two
"Building on their success as chefs at Walt Disney World (where I met them), Joel and Mary are supremely knowledgeable about cooking for people with food sensitivities. Their expertise has earned them a national reputation for excellence. As educators and authors, they are often featured at conferences around the country. Both Joel and Mary live with their own food sensitivities, so they have first-hand experience. You can trust their recipes and their advice. Rest assured, you are in good hands with Joel and Mary!!!"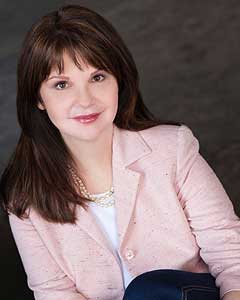 Gina Clowes
Certified Coach, Author and Founder, AllergyMoms.com
"When my son was diagnosed with multiple food allergies, travel came to a grinding halt. Managing food allergies at home was hard enough, there was no way we could take them on the road.
That is, until I had the pleasure to get to know Joel Schaefer. Joel had a complete understanding of all the tips and tricks to make restaurants accessible. He not only understood the true nature of food allergies, he was completely aware of how much it means to families like mine to be able to eat well while on the road. Learning from Joel about where and how to dine with food allergies has meant so much to my family. I'll always be grateful.
Joel and Mary are two of my favorite chefs! They are such masters of their crafts: exploring new recipes, flavors, and preparations all the while managing a long list of allergies and special dietary needs themselves!
When Joel and Mary are teaching, you can be sure that you will laugh, learn and be completely inspired and entertained. They're two of my favorite teachers and presenters, and have always been at the top of my list for speaking and training events."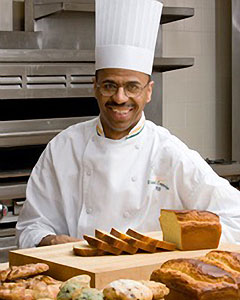 Richard J. Coppedge Jr., C.M.B.
Author, Professor and Certified Master Baker
"I have known Joel and Mary Schaefer for years while working with them during the Gluten-Free Culinary Summit seminars. Both Joel and Mary are highly skilled in the culinary arts and pastry fields as chefs and culinary instructors. Their knowledge, skills, and abilities with food allergies and special diets is exceptional and their willingness to share their knowledge and help others is unsurpassed."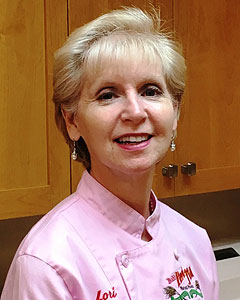 Lori Sobelson
Director of Corporate Outreach, Bob's Red Mill Natural Foods, Inc.
"I've had the pleasure of working with Chefs Joel and Mary Schaefer for the past 13 years. We were introduced at the Gluten-Free Culinary Summit as we all were presenters and we've continued our professional relations throughout the years.
Joel and Mary are not only very talented chefs, but are also very knowledgeable about food allergens which affect so many individuals today, including myself. Having this knowledge and personal experience brings the necessary credibility when teaching cooking classes, giving lectures or working with other chefs and restaurants.
I am pleased to have them as active guest chefs at our cooking school, Bob's Red Mill Natural Foods as they both have a wonderful way of connecting with students and always provide incredibly tasty dishes and helpful cooking techniques."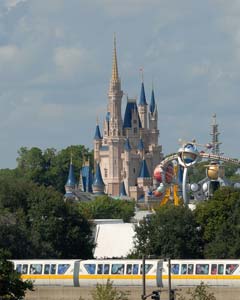 Brenda Bennett
Retired Dietary Specialist at Walt Disney World Resort
"It's my absolute pleasure to recommend Joel and Mary Schaefer's blog, www.yourallergychefs.com as one of the best sites for allergy information.
Joel, Mary and I worked together at Walt Disney World for many years where Joel was my manager over the Special Diets Department and Mary was Pastry Chef at the Contemporary Resort and assisted in menu development for special diets. Joel was responsible for developing and streamlining the special diets process and worked with the chefs and special diets team to make sure the process was consistent across all Disney properties and Disney Cruises.
I thoroughly enjoyed my time working with Joel and Mary and came to know them as truly valuable assets to Walt Disney World. Their knowledge of food allergies and dedication to the safety of their Guests are always a priority. Together they developed recipes that are not only safe but great tasting as well.
Along with their undeniable talent, Joel and Mary have always been an absolute joy to work with. You will definitely enjoy their recipes."
GET INVOLVED…
Visit us weekly.
Add your comments/suggestions to our blog posts.
Ask your questions.
Tell your friends about YOUR ALLERGY CHEFS!
WE'RE HERE FOR YOU!