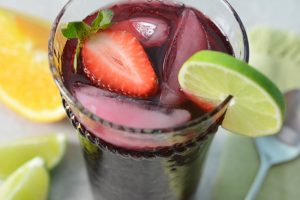 You may know hibiscus tea as agua de jamaica. My weekly routine for years included several stops at a favorite Mexican restaurant in Portland to get my fix of this nourishing drink.
Hibiscus tea is enjoyed around the world and is one of the healthiest drinks imaginable. We found ourselves asking, what health benefits doesn't it offer?
Refined sugars are often used to sweeten hibiscus tea. Eliminating those sugars and offering several healthier substitutions makes it even better!
…